We all go through times in our lives when we're just not in the mood for sex. Honestly, we're not always "on." Sometimes, we're tired. Other times, we're just not turned on. Whatever the reason, we have every right to say no. But, one husband got fed up with his wife saying no so much.
The wife in question described the entire situation on the r/relationships subreddit:
Yesterday morning, while in a taxi on the way to the airport, Husband sends a message to my work email which is connected to my phone. He's never done this, we always communicate in person or by text. I open it up, and it's a sarcastic diatribe basically saying he won't miss me for the 10 days I'm gone. Attached is a SPREADSHEET of all the times he has tried to initiate sex since June 1st, with a column for my "excuses", using verbatim quotes of why I didn't feel like having sex at that very moment. According to his 'document', we've only had sex 3 times in the last 7 weeks, out of 27 "attempts" on his part.
She also shared the spreadsheet: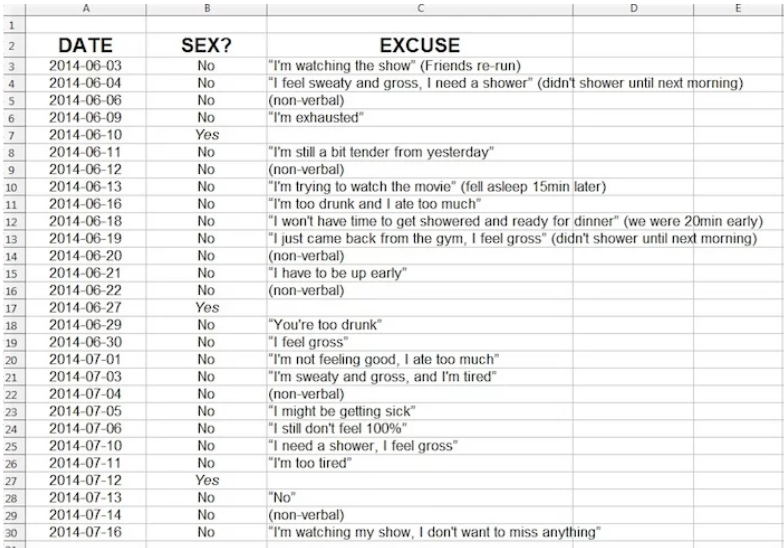 She added:
This is a side of him I have never seen before – bitter, immature, full of hatred. In person, he'd been acting normal the whole time, maybe a little standoff-ish in the last week. Completely out of left field. Our sex life HAS tapered in the last few months, but isn't that allowed? We are adults leading busy, stressful lives. I cook for him, I do his laundry, I keep our house clean and tidy. It's not like our sex life was going to be this way FOREVER, it was a temporary slow-down due to extenuating circumstances.
She went on to explain that she tried calling him but to no response. It seemed like he had cut off contact completely, again, a really dumb move on his part. People online began to chime in with their own opinions.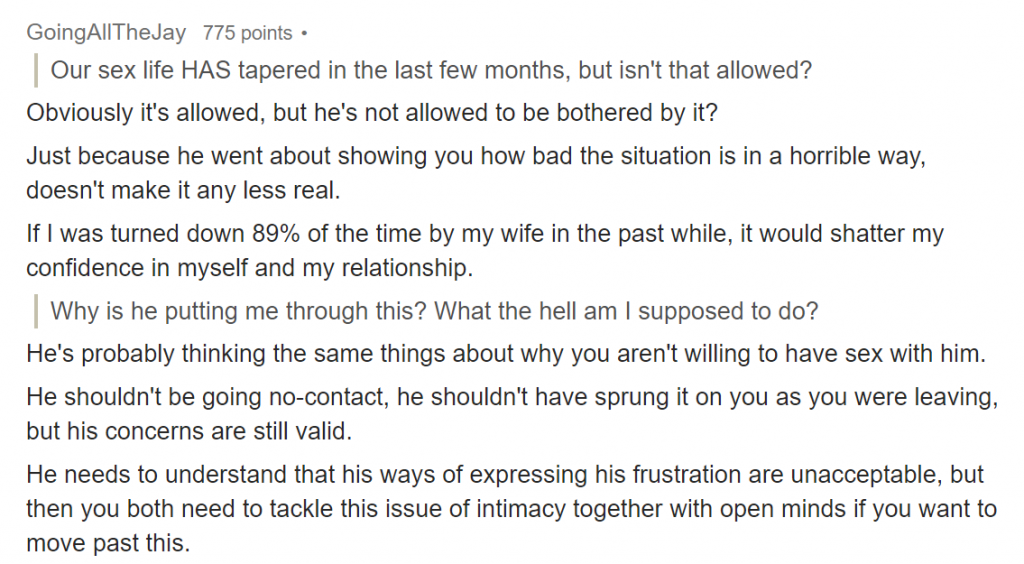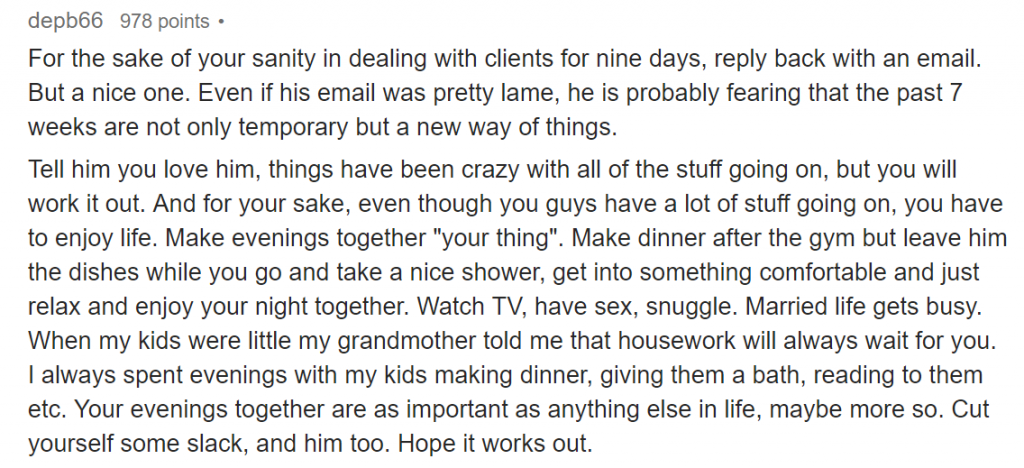 Next time, fellas, don't send a spreadsheet, try a conversation!