With any show, there are tons of mistakes that people make when filming. You can't expect everyone to notice every little detail—especially back in the day. Looking back on older TV shows, there are tons of filming mistakes and editing errors people make that no one even noticed. It happens in life that as TV shows age, we rewatch them and pin point every little thing—like, in Friends.
This time around, the episode on trial is The One With The Screamer. True fans know this episode revolves around Pheobe chilling in Monica and Rachel's apartment for days because she refuses to hang up on the phone company after they put her on hold.
The friends all go out to see a play that Joey is in, and, Rachel brings along a date (Ben Stiller) who ends up being a huge douchebag. Ross tries to point it out the entire time, but, they don't realize until Stiller's caught in Joey and Chandler's apartment screaming at the duck and the chic.
If you look closely at the still shots from the original episode, you'll see that there's probably a good reason why Pheobe was on hold forever. A Reddit user pointed out that the phone happens to not be plugged into anything…at all.
There are about 4-5 ports in which the phone should be hooked up to a phone jack in order for it to make calls at all. And, before you ask, this is the '90s—when you needed to have your phone hooked up to the jack in the wall in order for it to work. I remember because my mom used to ground my sisters and I by taking the plug with her to work so no one can use the phone at all.
So, basically, the producers and directors of this episode f*cked up big time. But, I'm sure if you watched every single episode of a TV show hundreds of times and paid attention to every little detail, you'd find hundreds and hundreds of mistakes made by the filmmakers. Who has time to pay attention to every single tiny detail like that?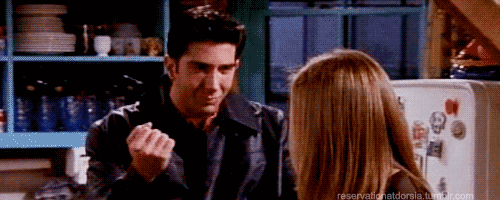 h/t: Digital Spy.