Breastfeeding your children is a special and touching experience that brings you closer together. Not only are you responsible for raising them, but during breastfeeding you are responsible for nurturing them and providing them with food and nutrients. But, what do you do when someone else is breastfeeding your child—without permission? I think I would lose my sh*t.
Last week, Slate hosted a live chat with its readers and one mom was in serious need of advice. The single mother began her tale by saying she'd recently found a home daycare provider she liked.
I am a single mother of an adopted baby, and I am opting to formula-feed since I can't lactate. I am a working mom as well, and found a home day care provider who seemed amazing—she has two kids of her own (one a little older than my daughter) and has run this home day care for five years or so. 
Though the provider did give the mom some grief for opting to formula-feed since she can't lactate.
The only bump in the road was on the first day when I pulled out the formula and bottles, and she wrinkled her nose and said, "You feed her that slop?" I ignored the barb (I'm used to it), gave a quick rundown, and went on my way.
But things took a turn for the worst when the mom walked in on her daycare provider breastfeeding her child.
Two months later, this past Friday, I got off work early and decided to pick up my daughter early. There is a side door where parents can enter without knocking, so I did that. I started the sign-out process, and as I was doing so, the day care assistant walked by and saw me. She tried to engage me with conversation, but I wanted to get my daughter so I brushed by her. When I got to the area of the house where my daughter was, I about fell over. The day care provider was NURSING MY BABY!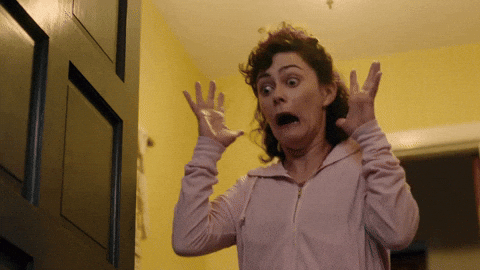 Then, the daycare provider attempted to defend her actions by saying she was 'saving' the baby from chemicals.
I marched over, took the baby from her arms, and asked her if she was crazy. The provider said that she was saving my baby from chemicals I was trying to force into her body and I should thank her for doing it all these months! I didn't say anything; I just grabbed the diaper bag and got the hell out of there.
Daniel Mallory Ortberg of Slate suggested the mom report the daycare worker immediately.
This is a huge breach of trust, a total violation, and absolutely worth reporting. Please do it. If you're not comfortable making a big splash on social media, that's understandable—this is a very dramatic case, and I can imagine it making a lot of headlines that you might not want to be connected with, but she should absolutely be reported for this.
Of course, it wasn't long before the story went viral and people started sharing their opinions.
Agreed.
h/t BuzzFeed