If you're a parent of young children, there's a 99.9% chance that you've heard the song "Baby Shark." While the viral children's song has haunted many parent's dreams and nightmares, there's no denying that our kids are obsessed with it. Recently, one father decided to use the hit jam to help people—rather than let it be the catalyst for all of our migraines.
Chris Pietroforte is a former firefighter and EMT of 19 years who now owns a company called Central Valley CPR where he works as a CPR instructor.
Chris recently shared a video of his 2-year-old daughter Saige practicing CPR on a test dummy to the tune of "Baby Shark."
If this beautiful 2 year old can learn CPR/AED, what's stopping you? Contact us today! www.centralvalleycpr.us

Posted by Central Valley CPR on Sunday, January 27, 2019
He captioned the post:
"If this beautiful 2-year-old can learn CPR/AED, what's stopping you?"
Chris told InsideEdition.
"She actually goes to all my classes when I teach and she demonstrates how to do it. … So she's in there and I tell people that if they can't outdo her, they won't pass, and that's actually happened a couple times. I had someone drop out of an EMT class because she outdid him and he was embarrassed and he left because he didn't wanna be outdone by a 2-year-old."

"I tell people all the time, if a 2-year-old can learn, why can't you? So there's no excuse for that."
In the clip, little Saige can be seen giving chest compressions and rescue breaths on her own as well as operating a defibrillator.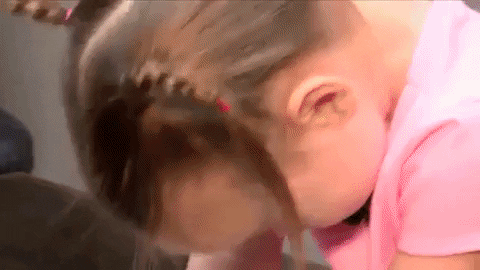 "Baby Shark" plays softly in the background to help Saige keep pace. In the past, "Stayin' Alive" by the Bee Gees has often been the go-to song used by CPR instructors to teach trainees how to time chest compressions. This is because of the tune's tempo—at least 100 beats per minute—which is recommended by the American Heart Association.
The video, which has since gone viral, garnered the attention of millions who applauded the father-daughter duo.

h/t Romper