Shakespeare once said: "what's in a name?" And, in all honesty, I'm curious, too. Can a name have a long-lasting effect on who and how you are as a person? Apparently, according to some studies, yup, it can.
Every year around Christmas, company School Stickers releases an annual study that divides children on a "nice" and "naughty" list. Obviously, those on the "naughty list" are those who behave poorly (or, do some not so great things). Essentially, it's based on teachers who give out stickers to students and, the "nice" list makes up those students who receive the most stickers. Clearly, this is not a deep, Science-funded, DNA kind of study—but, more of a subjective study with UK teachers. Some teachers may consider saying "please" nice, and another who considers calling out, naughty. That's not to say that this student is a horrible little human—but, just not considered "nice."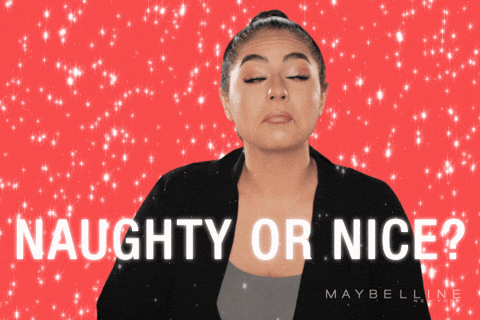 The study does not take into account the kid's ages, or, what names are super popular at that given time/place/year. So, there are lots of things that make this just a fun Christmas tradition for this company.
Anyway—the point is, take the study with a grain of salt. But, regardless, here are the findings from 2018.
Naughty:
Girls:
Louise
Faye
Kayleigh
Mollie
Harriet
Gabrielle
Kate
Isobel
Naomi
Yasmin
Boys:
Tom
Alexander
Jake
Sam
Michael
Liam
David
Kyle
Tyler
Jamie
Nice:
Girls:
Emily
Chloe
Sophie
Olivia
Ellie
Grace
Amelia
Jessica
Megan
Ella
Boys:
Joshua
Thomas
Jack
Oliver
James
Harry
Ben
Daniel
Ethan
Charlie
Well—where did your kid land on the list?