There are some female comedians that no matter what movie they star in together, it's always a hit. No matter what the topic—weddings, friendships, motherhood—when you get that talented group of women together, it's sure to make you laugh your ass off.
Recently, Amy Poehler dropped a new trailer for a Netflix original movie that she's releasing with some of the biggest names in comedy. On May 10th, Netflix will release Wine Country, a hilarious female-centered film about the joy of drunk friendships.
The cast?
Amy Poehler, Maya Rudolph, Ana Gasteyer, Rachel Dratch, Emily Spivey, Paula Pell, and Tina Fey.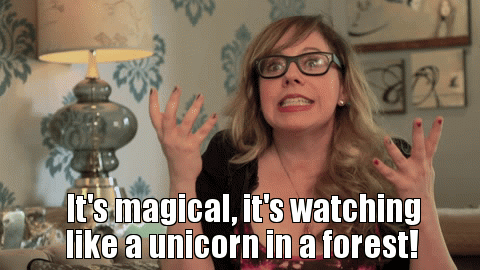 The movie is about the character Rebecca, played by Dratch, coming to terms with her 50th birthday. The friends head to Napa for a "relaxing" weekend getaway, but end up getting hella drunk. The film looks like it's the perfect combination of laughs, friendship, and wine. One quote from the trailer states:
"These women I've known for 20 plus years and yeah sometimes I wanna tell this one to fuck off. That's what intimacy looks like."
Seriously, how on point is this for you and your friends? Check out the hilarious trailer here.